Paving & Patching:
Sealed Services Inc. offers a variety of asphalt paving solutions to fit your commercial and residential needs. We offer ground preparation, removal or treatment of existing surface pavement, as well as superior asphalt application; we also provide final surface preparations including striping and marking. Sealed Services Inc. utilizes modern equipment, state of the art materials, and the latest most effective techniques for installing asphalt.  Sealed Services Inc. is here to lend our expertise for your projects large and small.
Asphalt paving services:
Asphalt removal and replacement
Asphalt for new construction
Overlays
Patching

Surface patching
Full depth mill and fill patching

Offers services to address all ADA specifications that need to be met.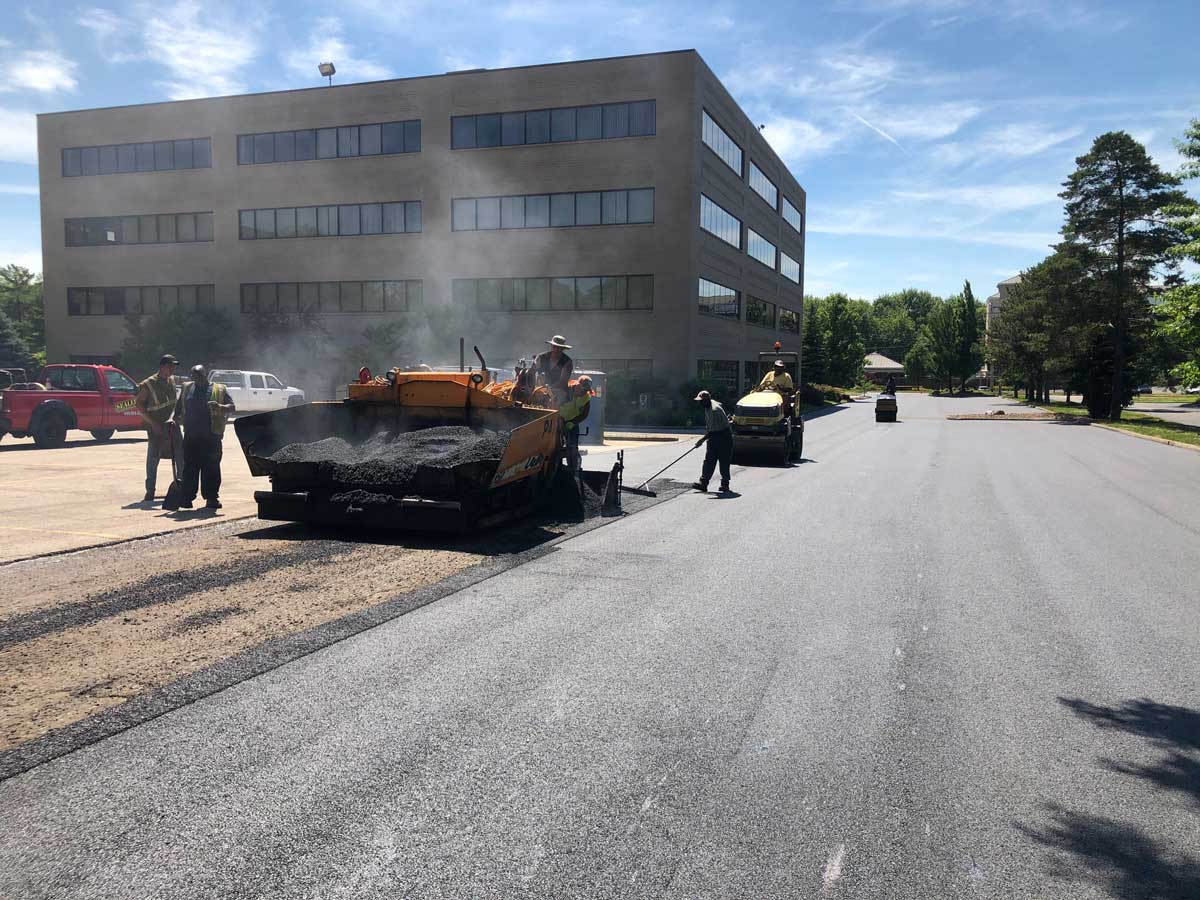 Excavation & Grading:
Sealed Services Inc. can offer services ranging from full depth excavation and ground stabilization to final grading.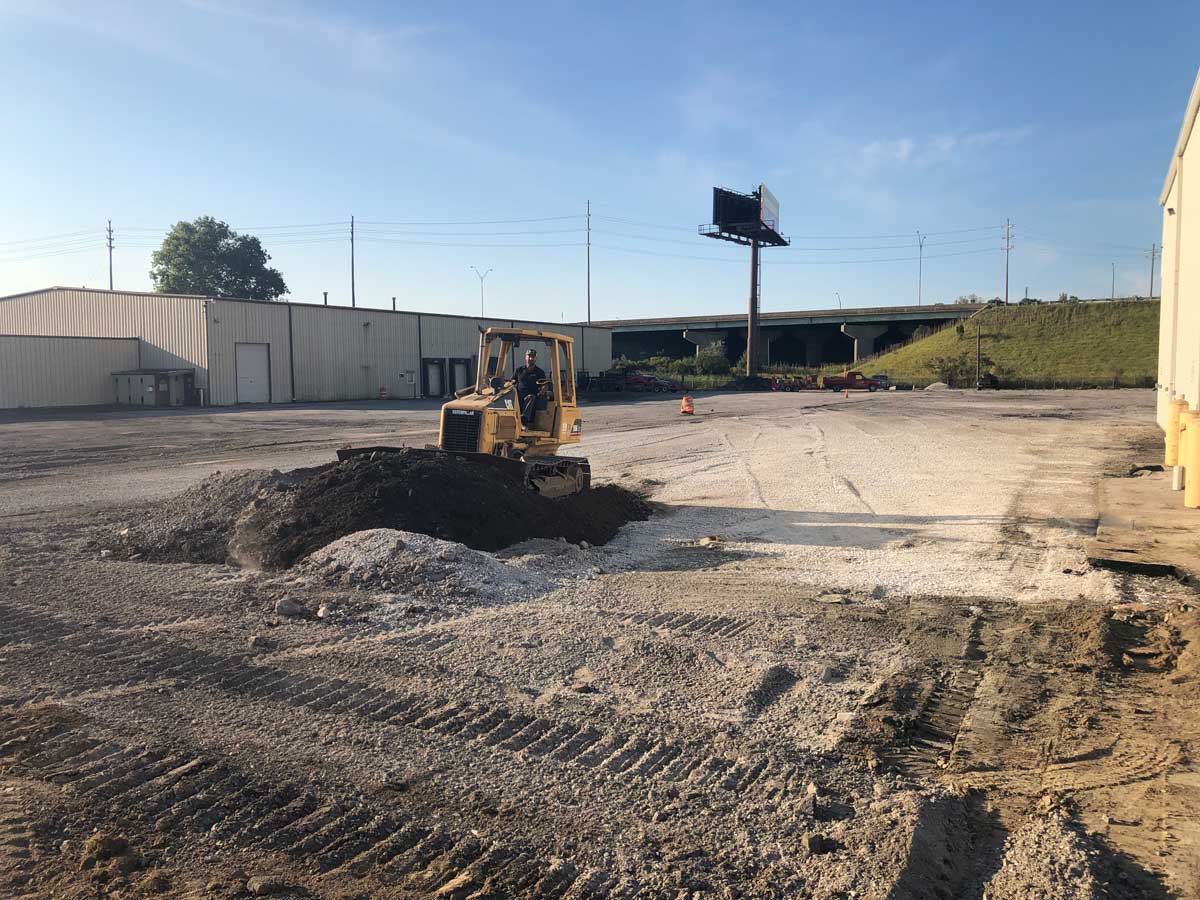 Concrete & Sewers Services:
If you have a project that requires heavy duty durability and permanence to be the highest priority, then Sealed Services Inc. can lend their expertise with their concrete paving services.
Concrete paving is recommended for surfaces such as:
Parking lots
Forklift turning areas
Loading docks
Truck landing gear pads
Trash bin areas
Curbs and sidewalks
Complete catch basins and sewer installations
drainage, and storm water channels.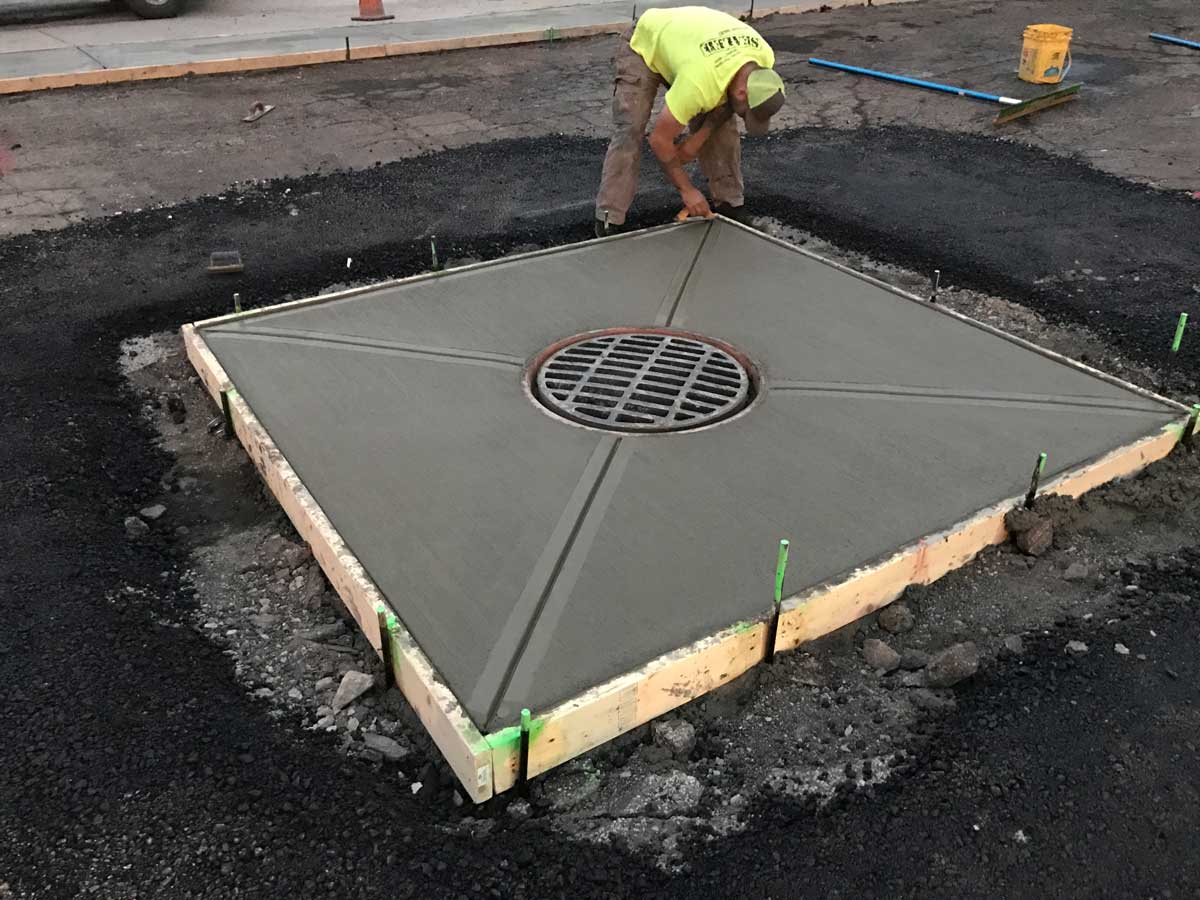 Seal Coating:
To ensure our customers the longest life of an asphalt paved surface, Sealed Services Inc. offers a variety of complete seal coating services.  Seal coating is a method of protecting asphalt paving through application of a protective layer of a bituminous emulsion over your asphalt paved surface. Seal coating can rejuvenate, preserve, and extend the life of both new and old asphalt surfaces. We can accommodate areas as small as residential driveways, to large industrial application.
Benefits of Seal Coating:
Extends the life of any asphalt paved surface.
Prevents oxidation and degradation of asphalt surfaces over time.
Prevents against shrinkage of asphalt pavement, minimizing crack development.
Provides protection against harsh weather conditions.
Enhances the appearance of the asphalt paving.
Allows for easier maintenance and cleaning of the asphalt surface.
Provides a clean, durable base for striping and lane marking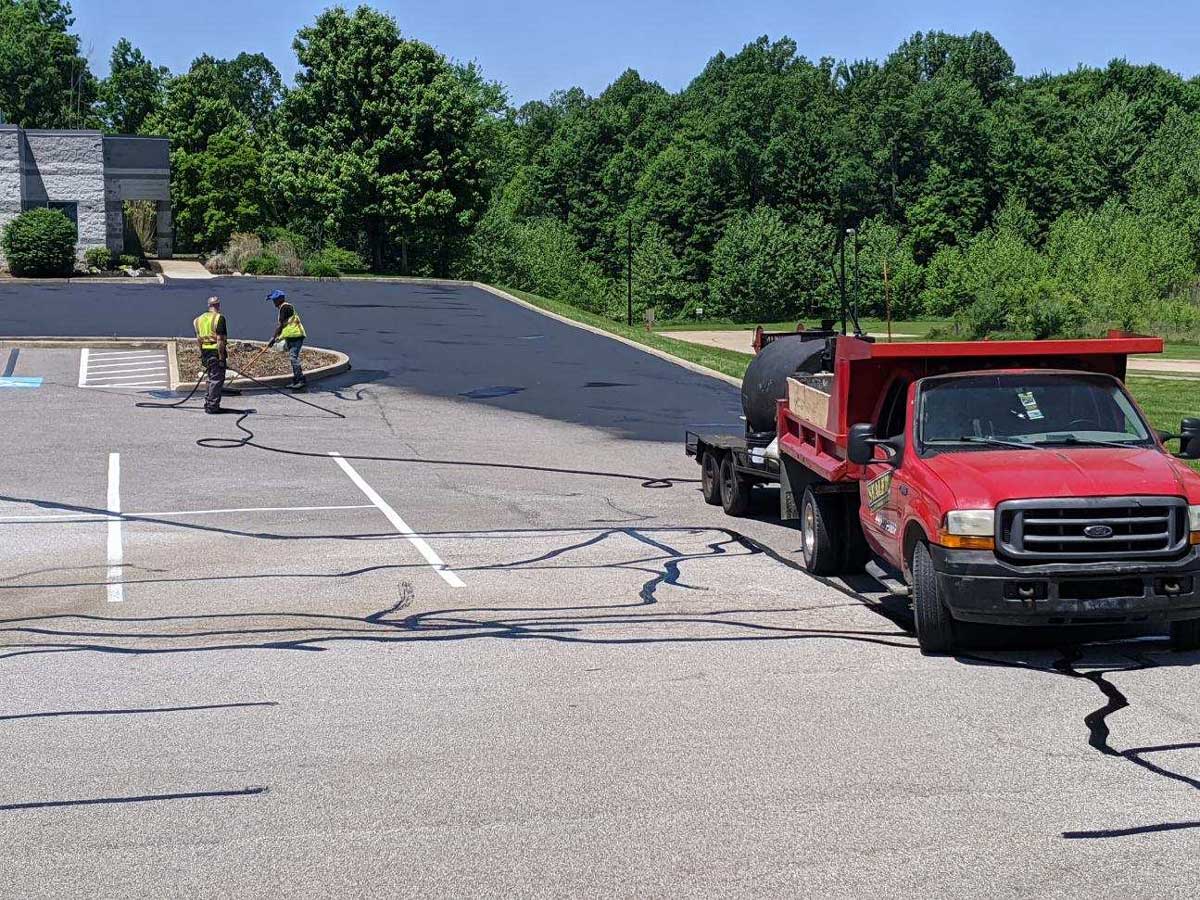 Crack Fill:
Crack fill is your first line of defense against pavement deterioration. Effective crack filling prevents water from entering and damaging the base or sub-base. Additionally, crack fill assists in the preservation of the pavement adjacent to the cracks and extends pavement life by minimizing water intrusion.
Sealed Services Inc. uses only DOT compliant CraftoCo brand materials. Application methods used are direct fire and oil jacketed. *
Signage:
Sealed Services Inc. provides start to finish services for all you ADA required business, and custom sign needs with our in-house sign shop.
Sign Services:
New sign installation
Procurement and replacement of existing signage.
Custom one-off design and installation
Striping:
We offer a full range of parking lot striping to meet all your business and ADA compliant needs. Specialty markings and striping are available to accommodate the use of custom markings and colors.
Sealed Services Inc. can provide application of new parking lot layouts as well as restoration of existing layouts.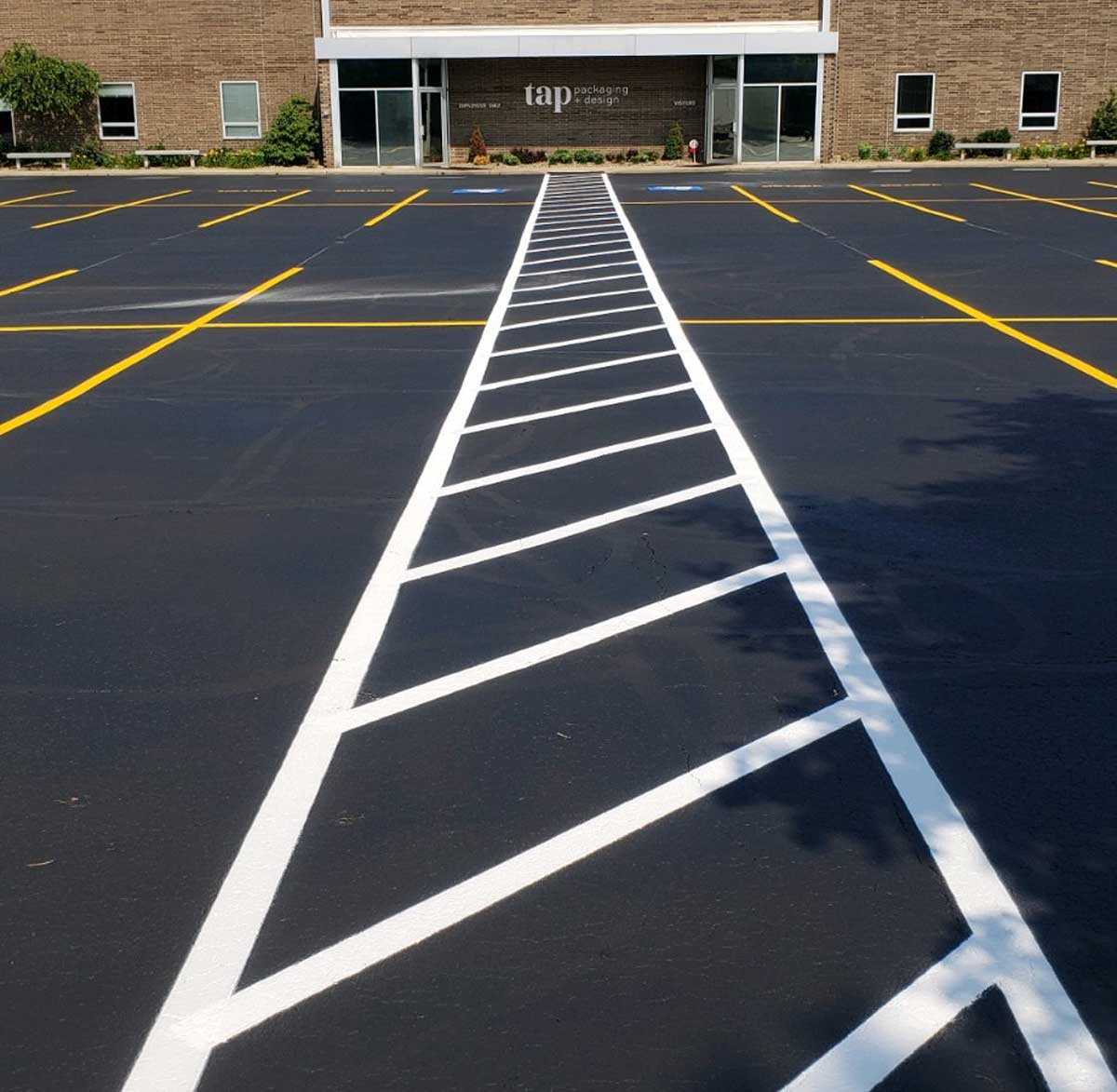 Miscellaneous services:
Ballard & Guard Rail installation:
Sealed Services Inc. can provide full guard rail and Safety Ballard repair and installation.
Parking blocks
Removal and installation of parking blocks ranging from standard sizes to extra-large blocks for tractor trailer applications.
Parking lot sweeping:
We offer a full range of sweeping services for parking lots ranging from areas of light debris needing only general maintenance, to heavy soiled areas using our state of the art Elgin sweeping equipment.